3 reasons your morning skincare routine is a must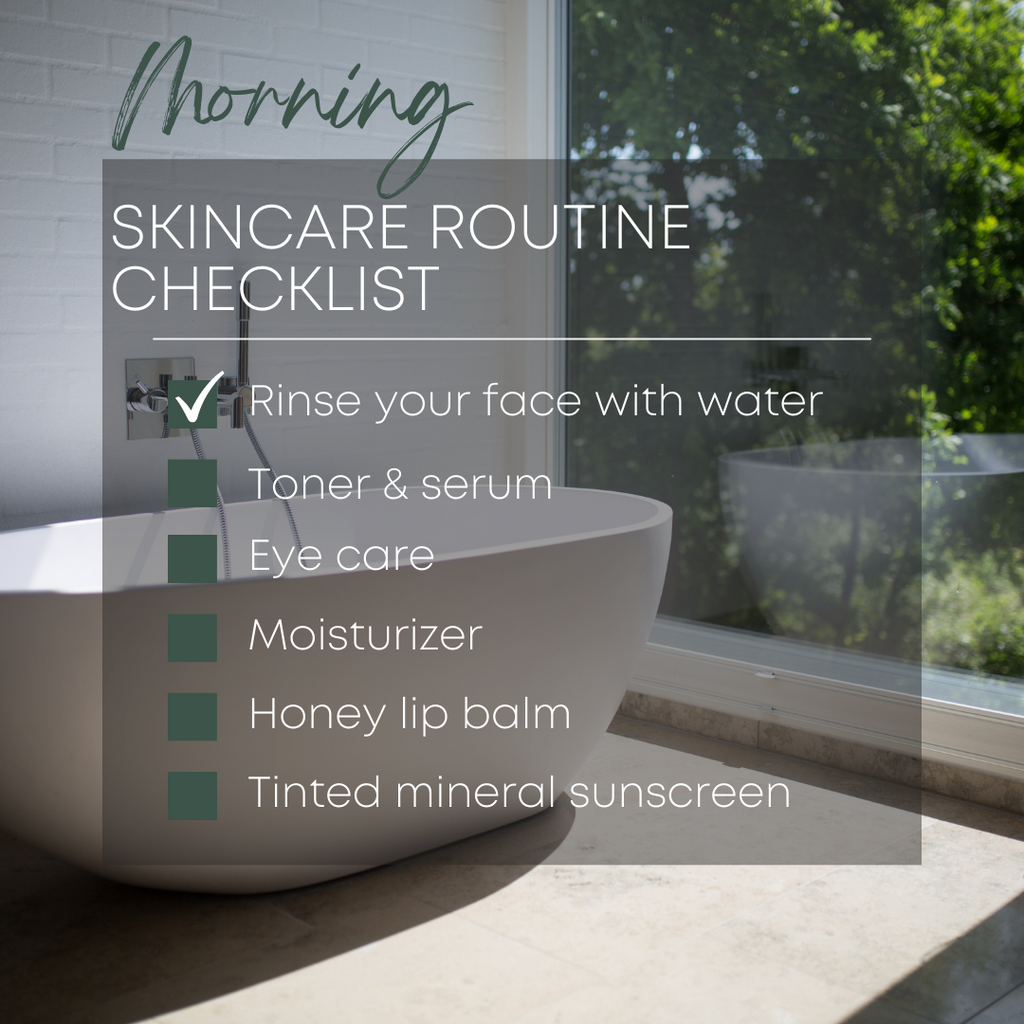 Starting our morning with the right skincare routine prepares our skin to take on the day. Referred to as our second liver, our skin works overtime to heal itself from exposure to daily aggressors - now lets imagine for a moment our liver being exposed without any protection...eek! Just like this image, our facial skin has no where to hide. Without the right protection, our exposed skin doesn't have a fighting chance. 
Here are the 3 ways your morning routine helps intercept  inflammation and premature aging:
Prevent and correct:
Antioxidants are the first line of protection by reversing or preventing free radicals from causing oxidative stress. Oxidative stress breaks down collagen, obstructing our skin's natural repair process and triggers inflammation—and you see these effects as fine lines, wrinkles, loose skin, acne breakouts and a blotchy skin tone. By scavenging free radicals, antioxidants can help prevent and correct these visible signs and give your skin a more youthful glow.
Creates a barrier:
Preparing and protecting our skins microbiome will create a barrier shield, allowing our skin to defend itself against daily pollution, ultraviolet radiation, sweat, microbes, bacteria and more. This barrier is key to keeping invaders out and reducing the chance of inflammation and premature aging.
Our most popular morning routine to strengthen your protective barrier: 
Rinse with water | Cleanse

Most skin types should only wash their face once a day. In the morning, rinsing with warm water before applying serum, moisturizer and sunscreen should suffice. However, if you have oily or acne-prone skin cleansing twice a day with our gentle sugar based Tea Tree Cleansing Gel will help remove impurities while keeping your skin in balance.
Tone

Veologē's Clarifying PH Toner is your key to target sensitive skin to blemishes. Formulated with tamanu oil, carrot seed oil and organic aloe vera, to help repair sun damage, fight infection, purify pores, while protecting sensitive skin.  
Serum
Defend and protect your skin against environmental stress, refine skin texture and reduce fine lines with our power packed Youth Serum. Lasting up to 72 hours on the skin, this unique serum provides almost complete photo protection when combined with a physical sunscreen. A must for any season!
Eye Care

Our Tripeptide Eye Gel is lightweight, effective, efficient, multi-beneficial and multifunctional. Improve tone and texture, while decreasing the appearance of premature aging. Apply around the delicate eye area or anywhere you want to target wrinkles.
Moisturizer

No matter what skin type you have, moisturizing is key in the morning! A good moisturizer will keep your skin soft and supple without feeling overly thick or greasy. If your skin is combo to oily, opt for a lightweight moisturizer like the Nourishing Cream. If you are very dry, the Antioxidant or Q10 Cream are both great option.
Pro Tip: During the winter, add a drop of our Lightweight Hydrating Oil to your moisturizer of choice for added protection against trans epidermal water loss.
Honey Lip Balm

Don't forget to hydrate and protect your lips! Our organic Honey Lip Balm is 100% natural and made with protective antioxidant so those lips stay smooth and plump.
Sunscreen
The final and most important step: SPF! Added sunscreen to your makeup or moisturizer is convenient however, the amount of product you would need to give your skin the appropriate protection is unrealistic. Think of this as your last line of defense, if we are going to protect our skin, let's do it right! We love TIZO's tinted SPF 40 as it not only hydrates and protects the skin, but it also gives the skin a lovely glow and evens skin tone. If you don't like tinted sunscreen, check out their non tinted Mineral Face & Body SPF!

Having a morning routine is totally worth the little bit of commitment required in the morning when you see how radiant your skin looks and how confident you feel with your youthful complexion! And hey, it is a form of self-care before your crazy day begins, so win win!